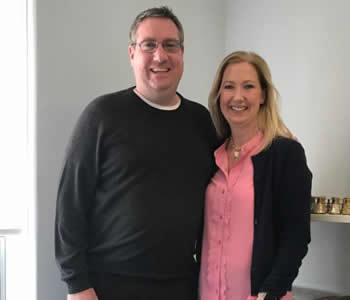 Basketball Tournament Honors Pat Joyce
BCW/The Tree House would like to thank Pat Woods and Bill McLoughlin, along with all those who participated in or donated to the 8TH Annual Pat Joyce Memorial Basketball Tournament.
Pat Joyce, a local resident and firefighter who died in the line of duty in 2009, was also a volunteer at the Tree House. His friends and family chose to honor his memory with an annual basketball tournament and to donate the proceeds in his name to the BCW/The Tree House. To date, they have raised over $10,000!
The tournament brings together people from many areas of Pat's life to compete in the game he loved. As a youth he played basketball at St. Margaret's in Riverdale where the tournament is held. Teams come from all around to participate, including St. Joseph's in Bronxville where Pat played in the men's league and Annunciation in Yonkers where he was a firefighter. The finals are held at Fordham Prep where Pat attended high school.
In its 8th year, the tournament continues to draw crowds, including firefighters who come to honor Pat's sacrifice. Pat Woods and Bill McLoughlin plan to run this wonderful event for years to come in memory of their friend who gave so much to so many.
(pictured above: Bill McLoughlin and Ellen Bryceland, BCW Fund Board chair)